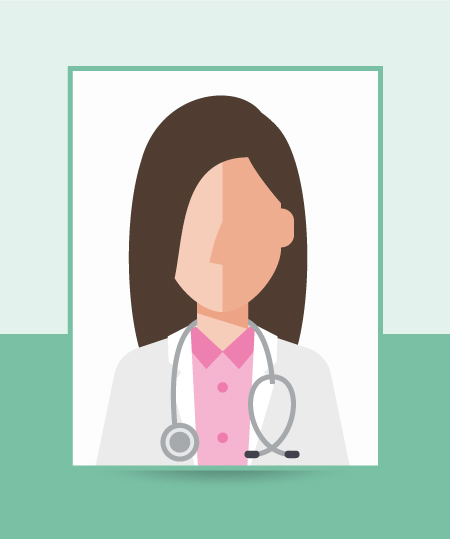 GP Dr. Alexandra Berger
General Practitioner at Euro Clínica Rincón
Dr. Alexandra Berger is one of the General Practitioners Group Benidorm.
hey are a team of 4 enthusiastic general practitioners who would like to help you in case of medical problems during your holiday and also if you are a resident in Spain. They are all Dutch doctors but they speak English well enough to assist you and to attend to your medical needs.
They work at and from 3 locations:
Euro Clínica Rincón
Euro Clínica La Noria in Benidorm
Euro Clínica Albir
For urgent medical assistance outside the normal office hours you can telephone our out-of-hours GP service, telephone number (+34) 965 867 801. When you call this number you will be put through directly to an English speaking doctor.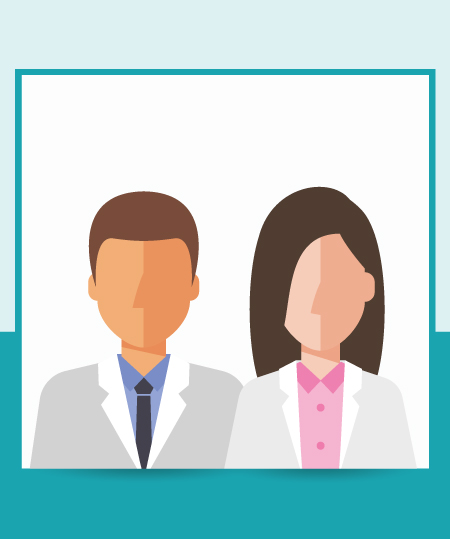 Dentists Dr. Mansour Shojaie and Dr. Farriba Khodie Namin
Dentistry at Euro Clínica Rincón
The popular dentists-couple Dr. Farriba and Dr. Mansour is back with a vengeance since September this year. With each more than 15 years' experience, they are not only specialized in general dentistry, but also in root canal treatments, dental surgery and implantology.
Urgent procedures can be done on the day itself.
Dr. Mansour and Dr. Farriba are known for their patient-friendly approach. They find it very important to comfort the patients so that the treatments can be done with as little pain as possible.
The patient care is always of the utmost importance to them. Treatments are very extensively explained so that the patient can determine for him or herself what treatment he or she chooses. In addition, they have an optimal price-quality ratio.
They also specialize in treating children and people who are very anxious to go to the dentist.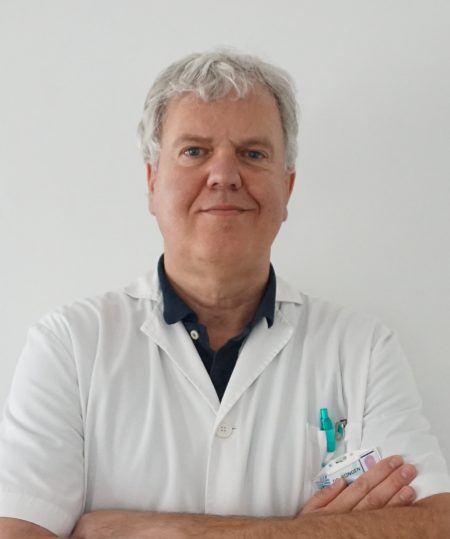 Surgeon Dr. Mart-Jan Rongen
General Surgery at Euro Clínica Rincón
Dr Rongen specializes in general surgery. This is a very broad discipline, including treatments of among others:
Colon cancer
Breast cancer
Skin cancer
Gallbladder suffering
Groin fractures
But also many common problems that can be performed on an outpatient basis in Euro Clinica Rincon such as :
Varicose veins
Haemorrhoids
Ingrown toenails
Abscesses
After completing his training as a surgeon he has also been fellow oncological and gastrointestinal surgeon. He has been promoted by the University of Maastricht on surgical treatment on incontinence of stools. Since 2008 he has been working in Spain.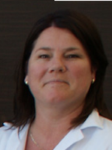 Cardiologist Dr. L. van Lochem
Cardiology at Euro Clínica Rincón
Dr. Laura van Lochem is trained as a cardiologist in the Netherlands, specialising in hereditary heart disease.  Meanwhile, with 9 years of experience, Dr. Van Lochem is working for several years in Spain now.
To be informed of the latest techniques and treatments and to comply with the European directives for cardiologists, Dr. Van Lochem is continuously following refresher courses.
As cardiologist she finds it very important to have a good and open contact with her patients. The patients' needs come first. For the cardiologist, it is very important to understand the medical background of the patient, making a correct diagnosis possible, and the right treatment. Dr. van Lochem explains in plain English the clinical situation and the treatment. If you wish, she will also inform your attending doctor in England.
When should you consult a cardiologist?
If you do a lot of sports, such as cycling, it is advisable to check your heart on a regular basis. Also if you´re about to engage in a strenuous exercise, it is advisable to go and see a cardiologist first.
If you are over 65, it is in any case recommended to do a mini-check. This means a blood analysis, a heart movie and a physical examination. A mini-check is good to be aware of your general health and can prevent problems.
If many people in your family are faced with heart disease or if sudden deaths at a relatively young age occur, it is recommended to make an appointment with a cardiologist.
It is important to listen to your body. If you suffer from heart palpitations, chest pain or shortness of breath, go to a cardiologist! The first sign of heart problems is often a stroke, which can be prevented by regular check-ups!
Do you have any doubt, please contact our clinic to make an appointment with cardiologist Dr. Laura of Lochem. She has the latest equipment available. Any additional diagnostic tests can also be performed in our clinic.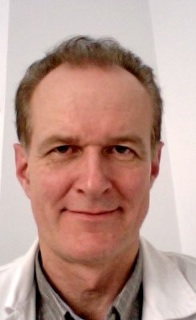 Dermatologist Dr. Ruud Valks
Dermatology at Euro Clínica Rincón
The Dutch dermatologist Ruud Valks can be consulted for all skin-, hair- and nail diseases. Dr. Valks also specializes in the detection and treatment of skin cancer.
His experience includes:
Skin cancer screening
Dermatoscopic research of pigment stains
Dermato-cosmetic repair of skin cancer with surgery
Venereology
Acne
Photodynamic therapy
Mohs surgery
Dr. Valks is promoted with honours with an extraordinary promotional price at the Autonomous University of Madrid.  With more than 18 years of international experience, gained in the University Hospital La Princesa in Madrid, the Institute of Health Carlos III, the academic medical centre in Amsterdam and several private clinics, he is also a member of the American Academy of Dermatology, the Dutch society for Dermatology and Venereology and the Spanish Academy of Dermatology.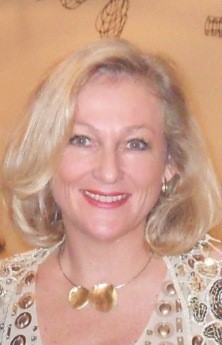 Gynaecologist Dr. Ghislaine Campagne
Gynaecology  Euro Clínica Rincón
Dr. Campagne was born in the Netherlands, but has been living in Spain since she was five. She graduated as a gynaecologist at the University of Alicante, but completed her pre-university studies both in the Netherlands as well as in Spain.
Since 1998, Dr. Campagne built experience as gynaecologist, at the University Hospital of Alicante, specializing in prenatal diagnosis, in Clínica Médica Bella in Altea as medical director and developed the Department of Gynaecology in the Levante Hospital in Benidorm.
Dr. Campagne has since 1999 level IV of ultrasound-Obstetrics-Gyneacology of the Spanish society of gynaecology and obstetrics, equivalent to the title of European Expert in prenatal Diagnostics. She is also qualified as a European University Graduate in Surgical Endoscopy and Gyneacology.
Her professional vocation is very clear: to be able to offer the latest techniques, stay up to date with the latest developments, without forgetting the human aspect.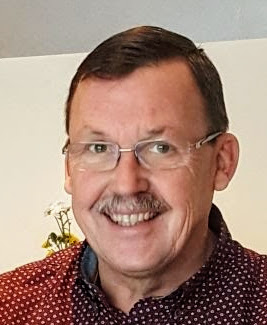 Podiatrist Peter Niessink
Podiatry at Euro Clínica Rincón
​I am an orthopedic Shoe-specialist and orthopaedic shoe-last manufacturer. I am also a qualified foot care specialist, physiotherapist and Dutch Pedortist.
I worked for seven years as a physiotherapist in Nigeria, for the treatment of leprosy and polio patients. Also, I worked as a technical director in Surinam and Turkey to set up shoe work centers in Turkey and Suriname.
Also I have worked six years as a physiotherapist in the nursing home ' t Kleyne Vaggu in Enschede, Netherlands.
After qualifying as a foot specialist in 1995, I had my own practice of podiatry for 17 years and taught podiatry at the Saxion University in Enschede in the mean time. During that time I was studying lasts manufacturer and orthopedic shoe modifications… Then I worked 3 years for AchilleonZorg Drachten in the orthopaedic shoe technology in the Netherlands.
I have a Bachelor of Science Physiotherapy and a Bachelor of Science Podotherapy, as well as a diploma in orthopaedic shoe modifications and shoe technology.
Examination and treatment of foot problems by:
PODOTHERAPY
ORTHOPAEDIC SHOES
INSOLES
HOMEVISIT, only in case of doctors prescription
Examination and treatment only with appointment, at the reception of Euro Clínica Rincón.
NEW: Now every Friday from 9 am till 12 am.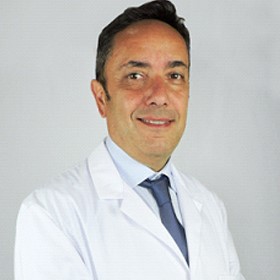 Traumatologist Dr. Juan Carlos Ferragut Bria
Traumatology and Orthopaedics at Euro Clínica Rincón
Dr. Juan Carlos Ferragut Bria graduated in medicine and surgery at the University of Valencia and specialized in Traumatology and Orthopaedics.
Traumatology is the study of injuries that are caused by accidents, or that are congenital, and of the surgical treatment. Traumatology is also working on the preventive and therapeutic aspects that affect the motor system of the body as well as on rehabilitation and research, and for each age category.
Within his specialty, he excels in arthroscopic surgery and surgery of the lower limbs, especially surgery of the hip, he is also specialized in arthroscopic surgery of the shoulder, the upper limbs and prosthetic surgery.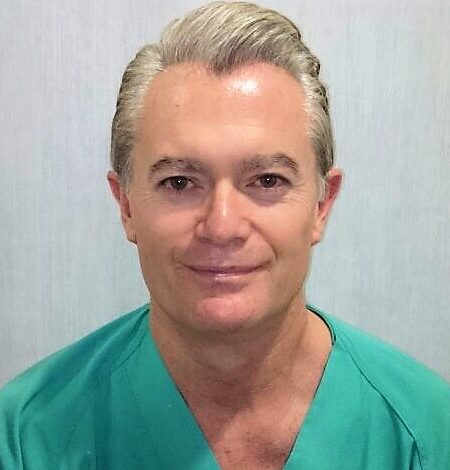 Interventional-Radiologist Dr. A. Ruíz
Radiology at Euro Clínica Rincón
Dr. Alfonso Ruíz Guanter is an interventional radiologist with more than 15 years hospital experience , as well as a vast experience and specialised in the treatment of varicose veins, performing endovascular percutaneous treatments without surgery, scarring and pain.
Dr. Ruiz is specialized in the non-surgical treatment of varicose veins without pain or scars.
If you have pain, inflammation, edema, itching and varicose veins in your legs, do not hesitate to come visit us at Euro Clínica Rincón, we offer full treatment of varicose veins.
After the first medical consultation, we study your case thoroughly in order to give you truthful, honest, professional and personalized feedback that will resolve all your doubts and meet your expectations in an adequate way.
We shall use simple methods without the need for surgery, without inducing any pain or scaring that will allow you to go back to your daily routine immediately.
At your disposition are the latest technologies available, we do not use the traditional surgical instruments.
We perform a strict and personalized follow up of our patients, allowing access to the practitioner at any moment.
The technique that we use, apart from being personalized and different than the other centers it achieves great results at reasonable prices and with an indolent treatment.
We treat any type of varicose veins without surgery, pain or scarring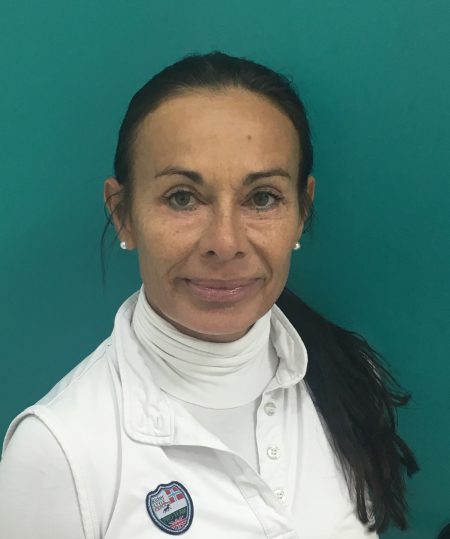 Physiotherapist M. Colijn
Physiotherapie at Euro Clínica Rincón
After her studies as a sport teacher in Amsterdam, Monique went on to study physical therapy in Utrecht, specializing in sports, ultrasound, and Trigger point therapy.
In 2005 she emigrated to Spain where she started a medical center in Jalón. Monique was responsible for the Department of physical therapy and rehabilitation.
With 18 years of experience as a physical therapist, Monique specializes in mobilizations, frictions and rehabilitation.A
You can subdivide mobilize in passive or active.
Passive mobilizing is loosening blocked joints.
Mobilize active is the loosening of joints and body parts by active exercises.
A deep transverse friction is the ' destruction ' of the wrong ' Crosslinks ' in the tissue. For example, due to inactivity after an injury, cross-connections are formed between the various layers. This prevents the layers to slide past one another in an easy manner.
With a deep transverse friction the physiotherapist tries to lift this adhesion.
She can also treat you with neuro-tape.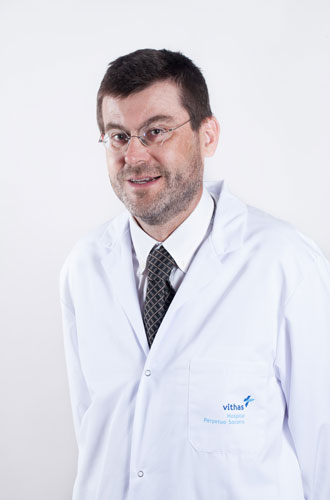 Urologist Dr. P. Le Houcq
Urology at Euro Clínica Rincón
Doctor Pierre Le Houcq has completed his medicine and surgery studies at the Medical Faculty CHE in Grenoble and at the Medical Faculty of the Ludwig-Maximilians University in München.
Afterwards he specialized as internist and urologist.
Since 2002 Dr. Le Houcq lives on the Costa Blanca, as an Urologist and Internist.
His specialties are :
Diagnostic examinations : urological echograph, uroflowmetry, flexible endoscopy and prostate biopsy
BOO – surgery (bladder obstruction) en STUI/LUTS – surgery (complaints of the lower urinary tract)
RTU/TUR-prostate, prostate laser KTP green, prostate laser with Tulio, nucleation of the adenoma prostate gland.
The treatment of Urolithiasis (bladder stones)
Oncologic Urology in prostate carcinoma, bladder-, kidney- or penis carcinoma
Andrology: premature ejaculation, erectile dysfunction, couple assessment, infertility, assisted reproduction
You can consult by Dr. Le Houcq by making an appointment. Please contact Euro Clínica Rincón.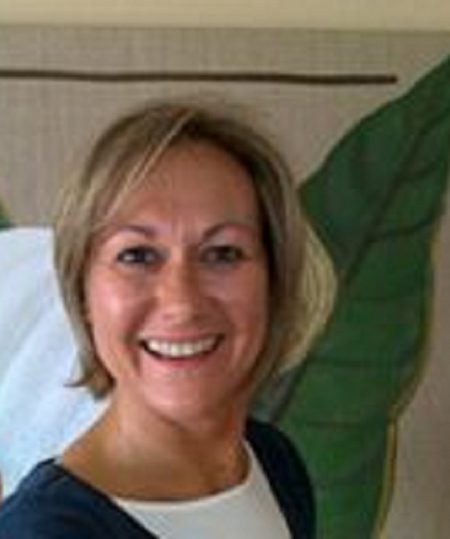 Lifecoach Veerle
Life coaching at Euro Clínica Rincón
Lifecoach Veerle is a certified life coach.
Life coaching will help you achieve a certain goal or a change in yourself or in your life.  No matter which goal you would like to achieve or which path you want to choose in your life, life coaching will give you more insight in yourself, stimulate your personal growth and empower you.
Empowerment is finding and increasing your own strength and abilities and will enable you to give more direction to your life.
You can consult her for stress management, assertiveness training, achieving goals, learning how to communicate better, working on your relationships, meaning and life questions.  But also if you´re feeling unhappy or you don´t feel good about yourself or you just need a push in the right direction, you can rely on her.
Coaching can also be effective as a workshop.  And if you don´t live at the Costa Blanca, it is possible to be coached or do a workshop online.  Please, contact Euro Clínica Rincón for more information.