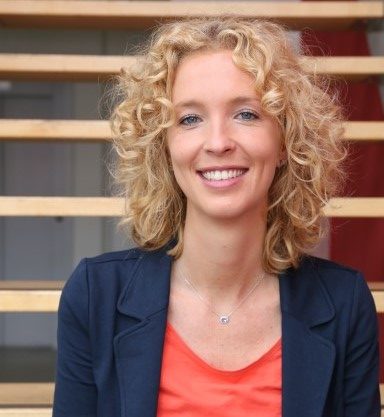 GP´s
General Practitioners at Euro Clínica Rincón
The General Practioner you can consult in Euro Clínica Rincón :
She has gained a broad experience. She studied psychology before her medical studies and completed both courses at Utrecht University. As a medical doctor she worked for various specialisms, including emergency care. After completing the three-year training as a general practitioner, she worked as an general practitioner in various places in the Netherlands, both in cities as in rural areas.
You can contact her for all things that you normally visit your own doctor. For small and larger ailments, consultations about medication, questions about additional research or referrals, a good conversation, etc.
She also does minor procedures, such as the removal of skin bumps, and injections into joints. If you cannot come to the clinic she can make a home visit.
The most important thing for her is to offer good care according to the Dutch General Practitioner Guidelines with attention for the person both physically and mentally.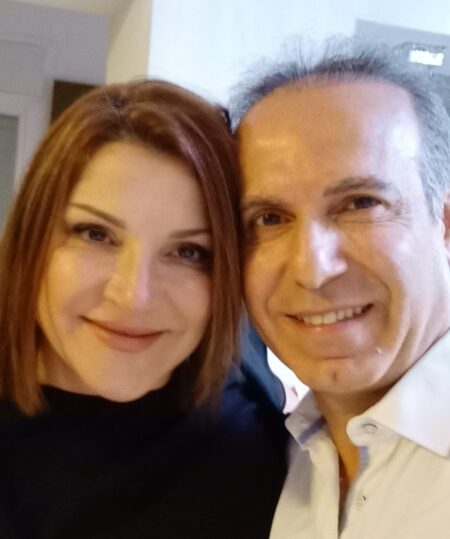 Dentists Dr. Mansour Shojaie and Dr. Farriba Khodie Namin
Dentistry at Euro Clínica Rincón
The popular dentists-couple Dr. Farriba and Dr. Mansour is back with a vengeance since September this year. With each more than 15 years' experience, they are not only specialized in general dentistry, but also in root canal treatments, dental surgery and implantology.
Urgent procedures can be done on the day itself.
Dr. Mansour and Dr. Farriba are known for their patient-friendly approach. They find it very important to comfort the patients so that the treatments can be done with as little pain as possible.
The patient care is always of the utmost importance to them. Treatments are very extensively explained so that the patient can determine for him or herself what treatment he or she chooses. In addition, they have an optimal price-quality ratio.
They also specialize in treating children and people who are very anxious to go to the dentist.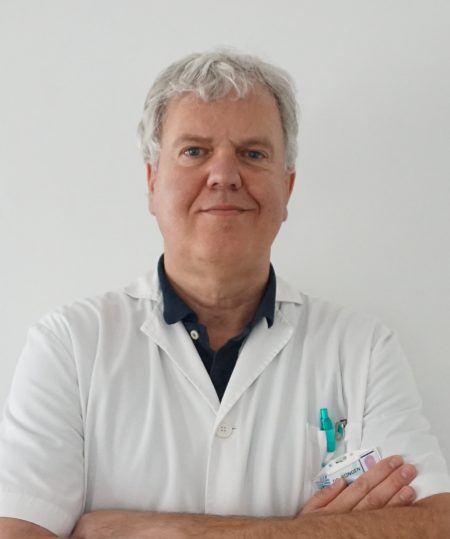 Surgeon Dr. Mart-Jan Rongen
General Surgery at Euro Clínica Rincón
Dr Rongen specializes in general surgery. This is a very broad discipline, including treatments of among others:
Colon cancer
Breast cancer
Skin cancer
Gallbladder suffering
Groin fractures
But also many common problems that can be performed on an outpatient basis in Euro Clinica Rincon such as :
Varicose veins
Haemorrhoids
Ingrown toenails
Abscesses
After completing his training as a surgeon he has also been fellow oncological and gastrointestinal surgeon. He has been promoted by the University of Maastricht on surgical treatment on incontinence of stools. Since 2008 he has been working in Spain.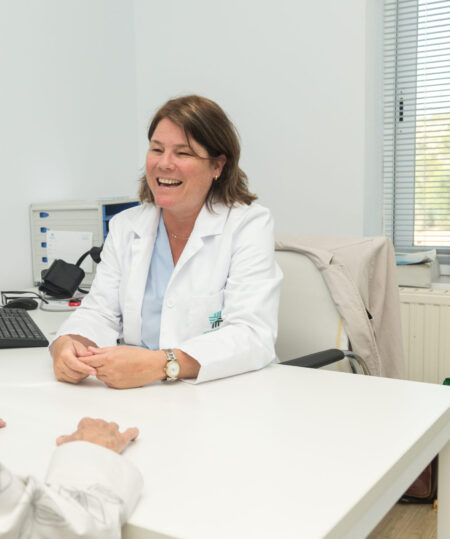 Cardiologist Dr. L. van Lochem
Cardiology at Euro Clínica Rincón
Dr. Laura van Lochem is trained as a cardiologist in the Netherlands, specialising in hereditary heart disease.  Meanwhile, with 9 years of experience, Dr. Van Lochem is working for several years in Spain now.
To be informed of the latest techniques and treatments and to comply with the European directives for cardiologists, Dr. Van Lochem is continuously following refresher courses.
As cardiologist she finds it very important to have a good and open contact with her patients. The patients' needs come first. For the cardiologist, it is very important to understand the medical background of the patient, making a correct diagnosis possible, and the right treatment. Dr. van Lochem explains in plain English the clinical situation and the treatment. If you wish, she will also inform your attending doctor in England.
When should you consult a cardiologist?
If you do a lot of sports, such as cycling, it is advisable to check your heart on a regular basis. Also if you´re about to engage in a strenuous exercise, it is advisable to go and see a cardiologist first.
If you are over 65, it is in any case recommended to do a mini-check. This means a blood analysis, a heart movie and a physical examination. A mini-check is good to be aware of your general health and can prevent problems.
If many people in your family are faced with heart disease or if sudden deaths at a relatively young age occur, it is recommended to make an appointment with a cardiologist.
It is important to listen to your body. If you suffer from heart palpitations, chest pain or shortness of breath, go to a cardiologist! The first sign of heart problems is often a stroke, which can be prevented by regular check-ups!
Do you have any doubt, please contact our clinic to make an appointment with cardiologist Dr. Laura of Lochem. She has the latest equipment available. Any additional diagnostic tests can also be performed in our clinic.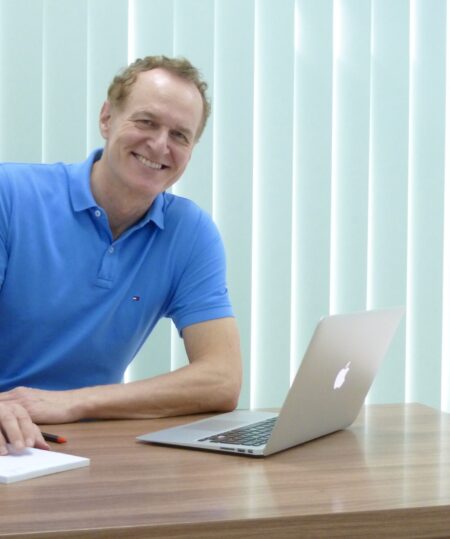 Dermatologist Dr. Ruud Valks
Dermatology at Euro Clínica Rincón
Dr. Ruud Valks, dermatologist
More than 23 years of international experience obtained at the University hospital la Princesa Madrid, the institute of health Carlos III Madrid, the Academic Medical Center Amsterdam and in private clinics on the Costa Blanca such as Euro Clínica Rincón.  Doctor in Medicine cum laude and Extraordinary doctorate prize Autonomous University of Madrid.
More than 50 presentations and invited lectures at National and International Congresses and meetings.  See international publications https://pubmed.ncbi.nlm.nih.gov/?term=valks+r
Special expertise in skin cancer.  Mole and skin cancer screening with Dermatoscopy.
Medical treatment of actinic keratosis and photodynamic therapy
Skin cancer surgery with cosmetic repair
General dermatology among which diseases of the skin, hair, nails; from acne till venereology
For more information: www.drvalks.com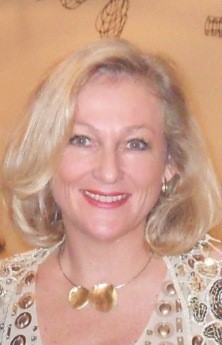 Gynaecologist Dr. Ghislaine Campagne
Gynaecology  Euro Clínica Rincón
Dr. Campagne was born in the Netherlands, but has been living in Spain since she was five. She graduated as a gynaecologist at the University of Alicante, but completed her pre-university studies both in the Netherlands as well as in Spain.
Since 1998, Dr. Campagne built experience as gynaecologist, at the University Hospital of Alicante, specializing in prenatal diagnosis, in Clínica Médica Bella in Altea as medical director and developed the Department of Gynaecology in the Levante Hospital in Benidorm.
Dr. Campagne has since 1999 level IV of ultrasound-Obstetrics-Gyneacology of the Spanish society of gynaecology and obstetrics, equivalent to the title of European Expert in prenatal Diagnostics. She is also qualified as a European University Graduate in Surgical Endoscopy and Gyneacology.
Her professional vocation is very clear: to be able to offer the latest techniques, stay up to date with the latest developments, without forgetting the human aspect.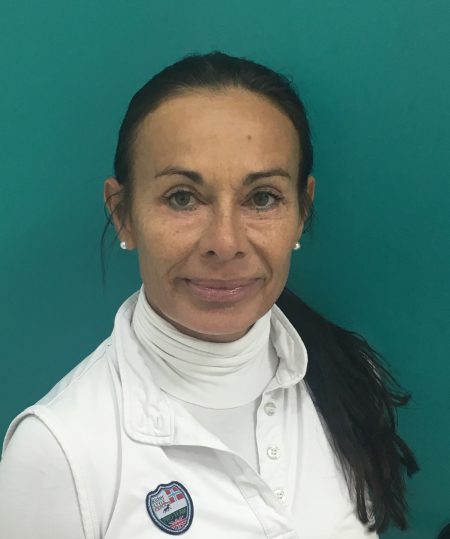 Physiotherapist M. Colijn
Physiotherapie at Euro Clínica Rincón
After her studies as a sport teacher in Amsterdam, Monique went on to study physical therapy in Utrecht, specializing in sports, ultrasound, and Trigger point therapy.
In 2005 she emigrated to Spain where she started a medical center in Jalón. Monique was responsible for the Department of physical therapy and rehabilitation.
With 18 years of experience as a physical therapist, Monique specializes in mobilizations, frictions and rehabilitation.A
You can subdivide mobilize in passive or active.
Passive mobilizing is loosening blocked joints.
Mobilize active is the loosening of joints and body parts by active exercises.
A deep transverse friction is the ' destruction ' of the wrong ' Crosslinks ' in the tissue. For example, due to inactivity after an injury, cross-connections are formed between the various layers. This prevents the layers to slide past one another in an easy manner.
With a deep transverse friction the physiotherapist tries to lift this adhesion.
She can also treat you with neuro-tape.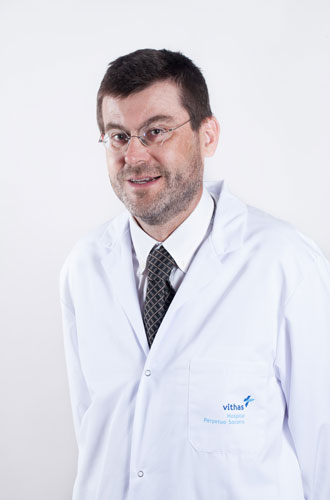 Urologist Dr. P. Le Houcq
Urology at Euro Clínica Rincón
Doctor Pierre Le Houcq has completed his medicine and surgery studies at the Medical Faculty CHE in Grenoble and at the Medical Faculty of the Ludwig-Maximilians University in München.
Afterwards he specialized as internist and urologist.
Since 2002 Dr. Le Houcq lives on the Costa Blanca, as an Urologist and Internist.
His specialties are :
Diagnostic examinations : urological echograph, uroflowmetry, flexible endoscopy and prostate biopsy
BOO – surgery (bladder obstruction) en STUI/LUTS – surgery (complaints of the lower urinary tract)
RTU/TUR-prostate, prostate laser KTP green, prostate laser with Tulio, nucleation of the adenoma prostate gland.
The treatment of Urolithiasis (bladder stones)
Oncologic Urology in prostate carcinoma, bladder-, kidney- or penis carcinoma
Andrology: premature ejaculation, erectile dysfunction, couple assessment, infertility, assisted reproduction
You can consult by Dr. Le Houcq by making an appointment. Please contact Euro Clínica Rincón.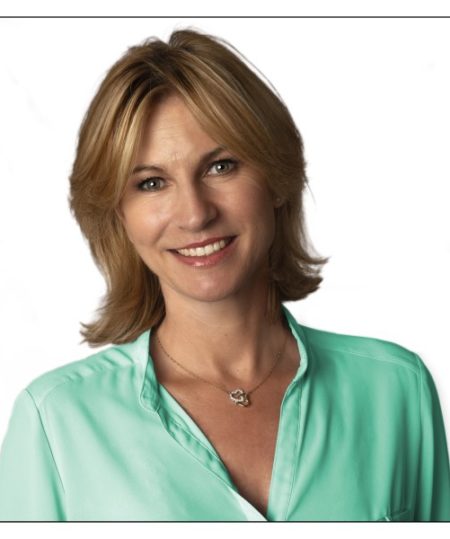 Pedicurist Conny Wolf
Our pedicurist Conny Wolf, takes care of our patients' feet.
Conny Wolf was trained in pedicure with medical applications in Germany at med. Pedicure College Dillingen completed internationally. The focus of her activities is on the care and prevention of problems of the feet with the latest technology and under strict hygienic conditions.
Each foot needs special and, above all, regular professional treatment. This is particularly important with increasing age. Unfortunately, over time, many people can no longer take care of their feet. Even regular trimming is no longer possible.
Our feet carry us for a lifetime, but we rarely give them the attention they deserve. Well-groomed feet not only ensure a beautiful look. Regular and professional care improves foot health. Because feet are often exposed to extreme loads, which are often the cause of foot problems such as painful calluses and corns.
Also unsightly nail surfaces such as grooves, cracks or thickened nail growth should be treated regularly. Although these alterations are in itself mostly harmless, they may result in problems which can be avoided with the right care.
Align yourself with your feet, I am happy to help you!
The passion for my work on the feet is my commitment to my customers.
Your Conny Wolf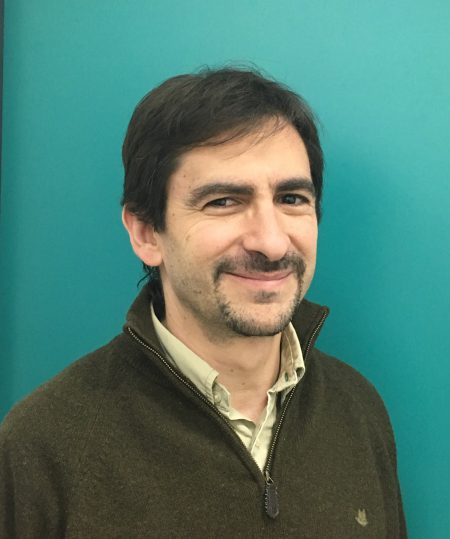 Radiologist Dr. F.J. Perez
Radiology at Euro Clínica Rincón
Radiologist Dr. Francisco Javier Perez Rivero
After graduating from the University of Alicante as a physician, Dr. Perez went to Madrid for 4 years and to New York for 3 months to specialize in Radiology.
With 19 years of experience, Dr. Perez is considered to be a real asset to our clinic.
While Dr. Perez is specialised in musculoseskeletal pathology (radiology of the joints and bones), you can see him for any type of radiology that has to be done.
Dr. Perez speaks Spanish and English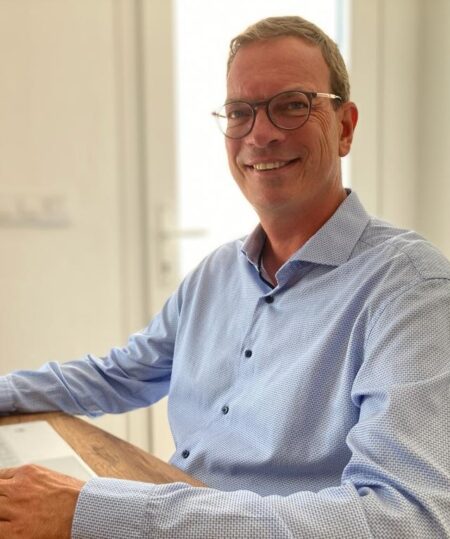 Johan Sagel - a Star-registered Triage audiologist
Johan Sagel – Is a Star-registered Triage audiologist with 23 years of experience.
As a Star-registered Triage audiologist, Johan is highly knowledgeable in diagnosing hearing loss and advising on a suitable hearing solution and any additional devices.
His main goal is to make people with hearing loss feel part of society again. He works with the latest hearing devices and testing equipment and continues to develop himself continuously.
A comprehensive hearing test with Johan as audiologist consists of tone audiometry, a bone conduction test and speech audiometry. This not only gives a picture of the severity of the hearing loss, but also of the type of hearing loss.
The measurement results are used as well when fitting a hearing aid. During the fitting process, among other things, another REM measurement is done to see if the hearing aid actually provides the desired amplification.
Would you like to know how your hearing is doing?
You can call Euro Clinica Rincon for an appointment.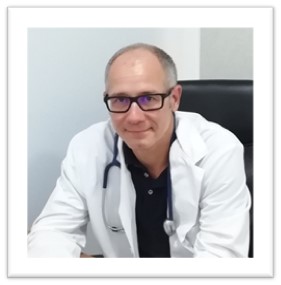 Internist and Hematologist Dr. Klaus Thomas Hoffmann
Internist and hematologist at Euro Clínica Rincón
Dr. Klaus Thomas Hoffmann studied human medicine at the University of Leipzig, Saxony and then completed his training as a specialist in internal medicine and as a specialist in hematology/oncology at the University Hospital Jena / Thuringia and later also obtained the additional qualification in palliative medicine in Germany. Before moving to Spain, he worked for several years as a senior physician for internal medicine/hematology/oncology and palliative medicine at the Weimar Clinic/Germany. From 2015 to 2021 he worked as an internist and haematologist at HCB Benidorm. In 2021 he successfully completed a Masters in Ultrasound Diagnostics at the Universidad CEU Cardenal Herrera.
Medical spectrum
Diagnosis and treatment of diseases across the spectrum of internal medicine including diabetology, hypertension, pneumology, cardiology, rheumatology, nephrology, gastroenterology, endocrinology and haematology
Diagnosis and treatment of acute and chronic pain conditions
Special medical diagnostics:
EKG electrocardiogram
24 hour EKG electrocardiogram
24-hour blood pressure measurement
Pulmonary spirometry – lung function diagnosis/sleep apnea screening
Ultrasound of all organ systems, including color Doppler and duplex (eye, thyroid, cervical lymph nodes, salivary glands, blood vessels, chest, abdomen, skin and musculoskeletal system
Special haematological diagnostics, haematological blood smear, bone marrow biopsy and cytomorphological examination
Punctures and drainage of pleural effusions and ascites (toracocentesis and paracentesis), organ biopsies